Kentucky Crop Health Conference
Kentucky Crop Health Conference
In-Person
Speed past the competition with the latest Crop Pest Management information!
National Corvette Museum
350 Corvette Dr
Bowling Green, KY 42101
Last Revised: Nov 28th, 2023
Event Description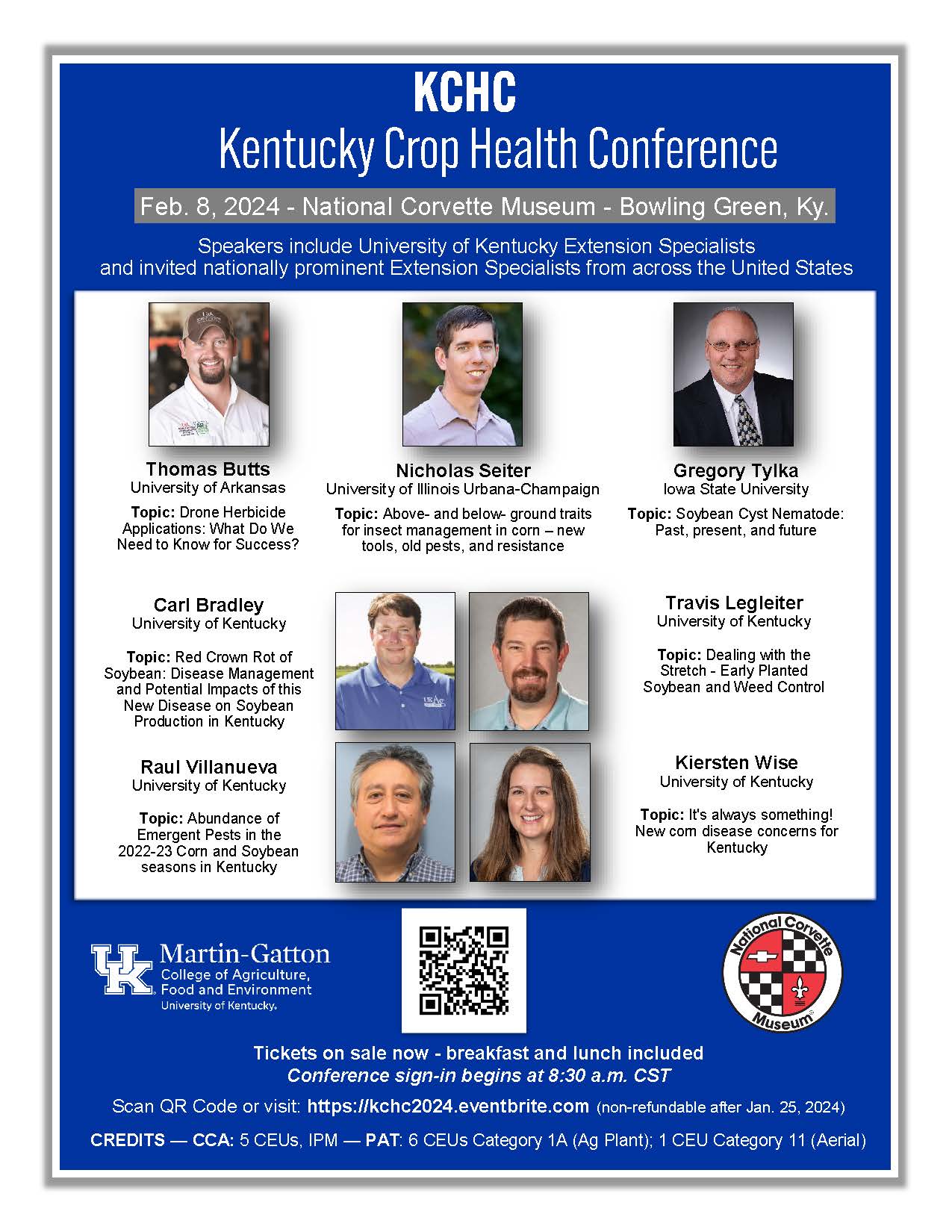 An in-depth and enhanced conference covering insect pests, plant pathogens, and weeds affecting Kentucky corn, soybean, and wheat acres. Presentations by University of Kentucky Extension Specialists and invited nationally prominent Extension Specialists from across the United States.
Tickets are now available.